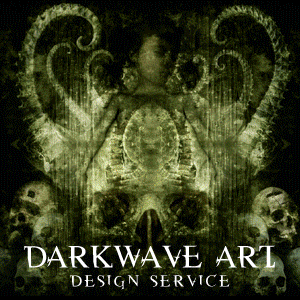 Contacting Darkwave Art couldnt be easier. Simply email any artwork question, quries and comments to

DO NOT SEND MP3 DEMOS VIA EMAIL. PLEASE SEND LINKS ONLY -- MP3'S WILL BE DELETED
Welcome to Darkwave Art. Here is just a small selection of the work produced by Matthew Vickerstaff. You can keep up to date with more recent artwork via the BLOG following the link above. You can also check out new artwork via facbook by following the button below.
Graphic Design and original artwork services for projects of all sizes are available here including logo design, full album artwork, merchandising and so much more.
Past clients include Earache Records, Peaceville Records, Candlelight Records, Trondheim Metal Festival Jagermesiter, Deicide, Cathedral, Carcass, My Dying Bride, The Breathing Process, My Silent Wake, Darkthrone, Cradle Of Filth, The Hate Colony, Izegrim, Heavenwood, Eternal Spirits, Kerrang! Magazine, Seventh Angel, Panzerchrist, Lych, The Black Locust Project, To Cast A Shadow, Siege of Amida Records, Listenable Records, Bombworks Records and many many more